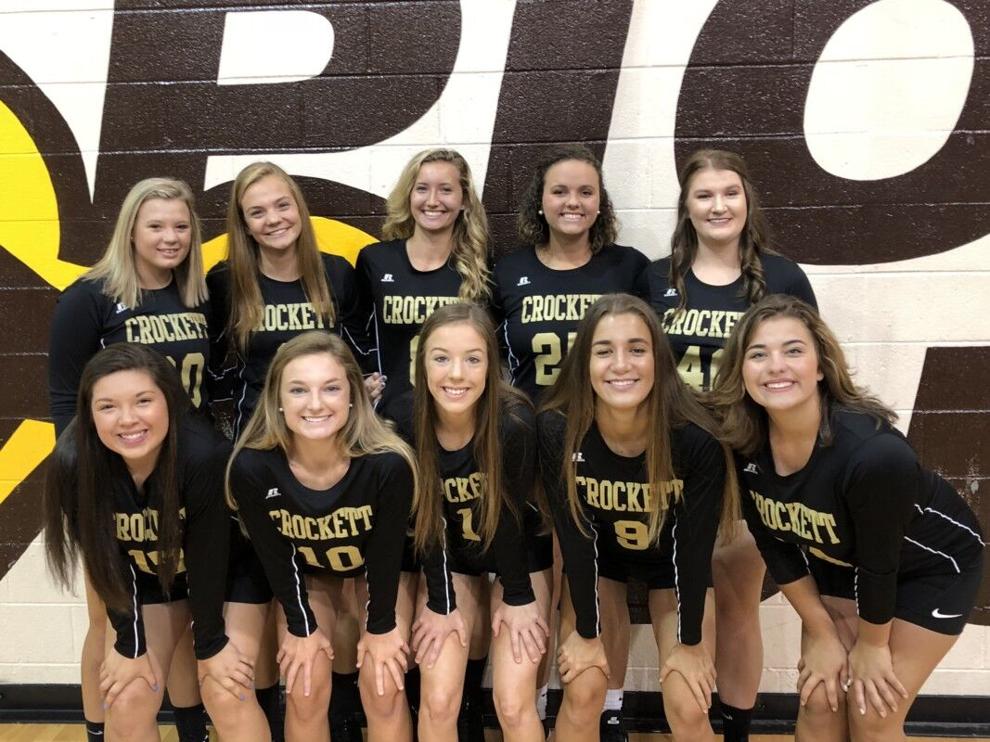 From STAFF REPORTS
Crockett beat Seymour in three sets 26-24, 27-25, 25-23 on Monday, Aug. 27.
Breanna O'Shields had four aces, 15 kills and seven digs.  Maddie Pleasant tallied three aces and noine digs. Kara Weems had three aces, five kills, and 12 assists.  Meanwhile, Joanna Smith tallied 13 assists for the Lady Pioneers.
UPDATE: Crockett faced Science Hill Tuesday night, after press time for the Herald & Tribune. Crockett fell in three sets to the Lady Toppers. The Lady Pioneers are slated to take on Union in a home game on Thursday, Aug. 30, at 5:30 and then Daniel Boone High School on Tuesday, Sept. 4, in Gray.